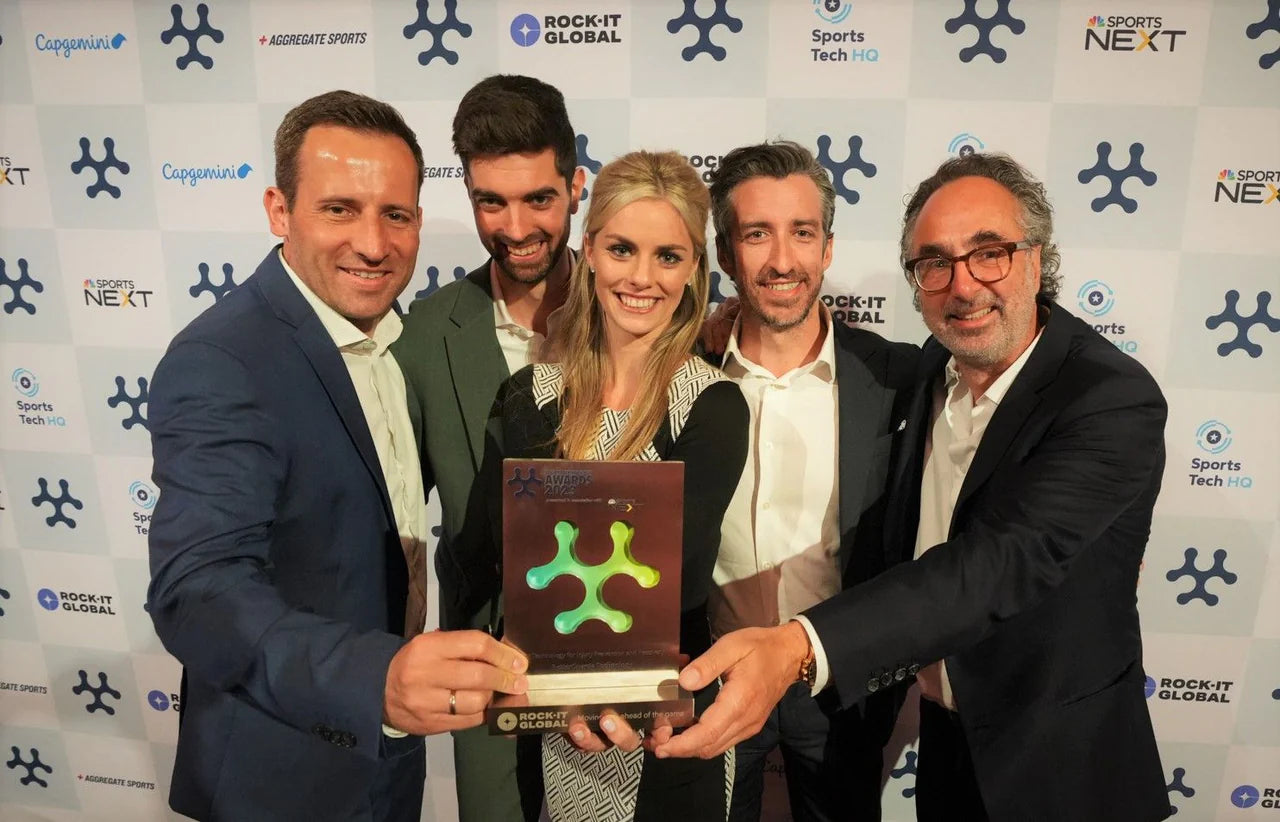 Betterguards wins the Sports Technology Award 2023 and the support of the Wagner Brothers from the NBA
It is official! We were nominated in February - now Betterguards wins the Sports Technology Award and impresses the NBA's Wagner brothers, Franz Wagner and Moritz Wagner . They also recommend The BetterGuard and know how crucial it is to optimally protect their joints. Find out what's behind the latest award and why basketball professionals choose our technology .
NBA Wagner brothers are thrilled: industry award at the highest level
Our most recent award, the Sports Technology Award for Best Innovation in Injury Prevention and Recovery, is a testament to our commitment to excellence in innovation. The innovative idea of ​​intelligent ankle stabilization was able to prevail and was awarded in the Best Product for Injury Prevention category. This award recognizes our ankle support The BetterGuard , which sets standards in terms of both protection and freedom of movement.
The Sports Technology Awards judges are equally impressed with The BetterGuard and highlight the sports world's hopeful anticipation of a product like this. The technology is revolutionary and sets new standards in the sports industry. The BetterGuard is a prime example of how science and technology can help push athletes to the top of their performance without compromising on protection.
Triumph of innovation: NBA Wagner brothers support The BetterGuard
At Betterguards we are proud to have developed technology that is recognized by athletes at the highest levels, even taking home the Sports Technology Award . The support of the NBA siblings Franz and Moritz Wagner is particularly pleasing. As stars for the Orlando Magic, they are not only impressive in the sport of basketball and play at the top of the NBA tables, they are also committed ambassadors for innovative technologies off the court - including for The BetterGuard .
The BetterGuard storms the stage: Revolutionary sports innovation inspires NBA Wagner brothers
Franz Wagner of the NBA emphasizes that in the sport of basketball, where every fraction of a second counts , it is crucial to keep your body in top shape. The BetterGuard ankle bandage not only offers the protection you need , but also unrestricted freedom of movement . They have tested many products over the course of their careers, but the technology and efficiency of The BetterGuard are unsurpassed.
Moritz Wagner says that in an intense basketball game like the NBA, where injuries are common, The BetterGuard would be an indispensable tool . It is impressive how this ankle support would help you give your best while remaining safe and stable.
The BetterGuard now available in the USA
With the launch of The BetterGuard in the US, we at Betterguards are committed to revolutionizing the way athletes protect themselves from injury . Our mission is to enable athletes worldwide to push their limits without worrying about ankle injuries.
US athletes and fans can now purchase The BetterGuard through our US online shop . We are proud to now make our technology available to a broader audience in the United States.