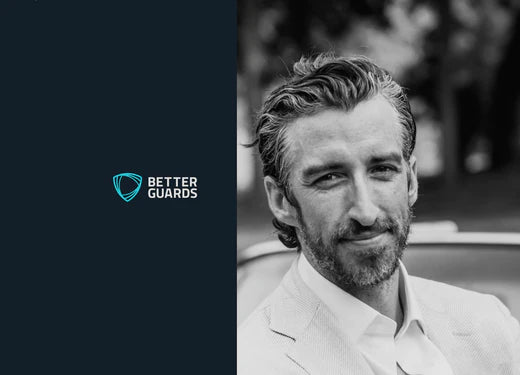 Betterguards welcomes new CEO, Tony Verutti
Tony Verutti joins Betterguards to support rapid growth and global expansion
We are proud to introduce the new Chief Executive Officer of Betterguards, Tony Verutti. As the newest member of the Betterguards Team, Tony will lead rapid growth and global expansion. His vision and leadership will be instrumental in overseeing all business functions across Europe and the U.S. while establishing Betterguards technology as an essential ingredient in sports performance and injury prevention worldwide.
"It's an honor to join such an innovative company built on protecting and enhancing athletic performance. Around 200 million ankle injuries occur worldwide, and we feel a deep responsibility to protect athletes at every level. The adaptive ankle brace technology developed by Betterguards allows people to return to play with greater protection and without sacrificing freedom of movement. It's world-class German engineering at its finest."
— Tony Verutti, CEO Betterguards
Learn more about today's announcement
With Tony's leadership and vision, we're confident that Betterguards will continue to push the boundaries of injury prevention and performance innovation. Check out the full press release to learn more about Tony's background and what this announcement means for Betterguards.
Pre-orders are now live in the U.S.
You can now order your BetterGuard in the U.S.. Shipments will begin May 23rd, 2023.