Trusted by the NFL's
most elite athletes
Ankle injuries are one of the worst injuries in football. Learn why Pro Bowl wide receiver Amon-Ra St. Brown of the Detroit Lions and his brother Equanimeous St. Brown of the Chicago Bears rely on The BetterGuard to avoid injuries and stay in the game.
The BetterGuard
Tax included.
Shipping
calculated at checkout.
Designed for use in games and practices

High-performance ankle brace designed for elite athletes
Maximize performance and control with adaptive ankle brace stabilization
Designed to wear in games, practice, and training to protect against injury, without limiting freedom of movement
Use during injury recovery to return to play
How does The BetterGuard work?

The BetterGuard is the first ankle braced designed for elite athletes. Unlike traditional rigid or semi-rigid ankle braces, The BetterGuard offers a full range of motion, giving you absolute freedom of movement during games and practices. In the event of sudden ankle twisting or rolling, the adaptive technology inside The BetterGuard instantly stabilizes the joint, protecting you from injury precisely when you need it.
It's everything you need in an ankle brace to help you dominate the game with less stress and more confidence.
Product features

Advanced freedom of movement and a full range of motion
Intelligent ankle protection only activates during critical twisting or rolling movements
Maximum performance and high comfort with buttery soft 4-way stretch material
Adjustable single-strap closure
Sweat-wicking, quick-drying material
Ultra-slim design fits inside your shoes - wears like a second skin
Fast and free shipping in Germany

Delivery usually takes place within 2-4 days and is free of charge within Germany.
Discover football ankle support that works like magic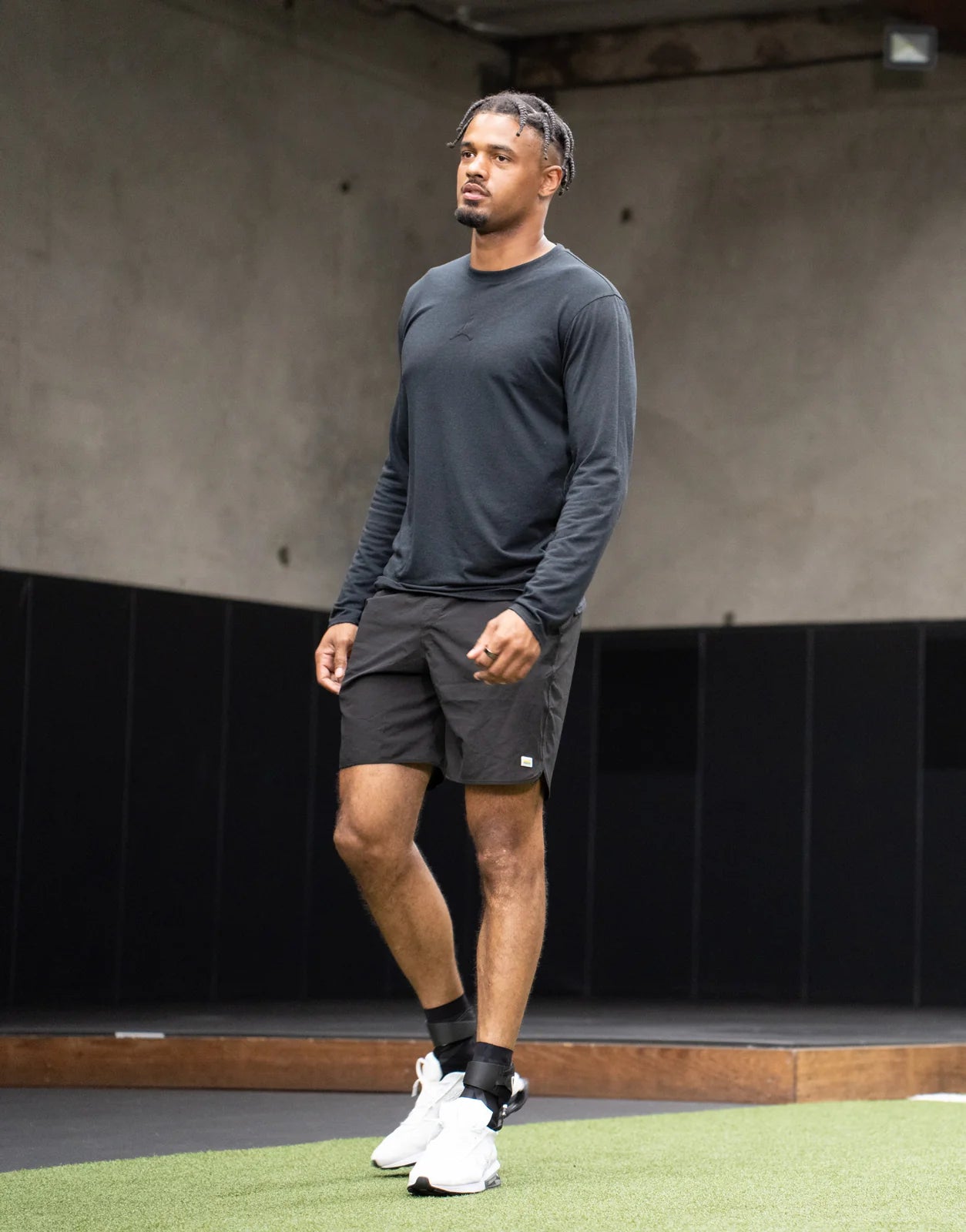 Full ankle mobility
Tackle quick turns, sprints, and clean cuts confidently in your football cleats with ankle support that won't hold you back.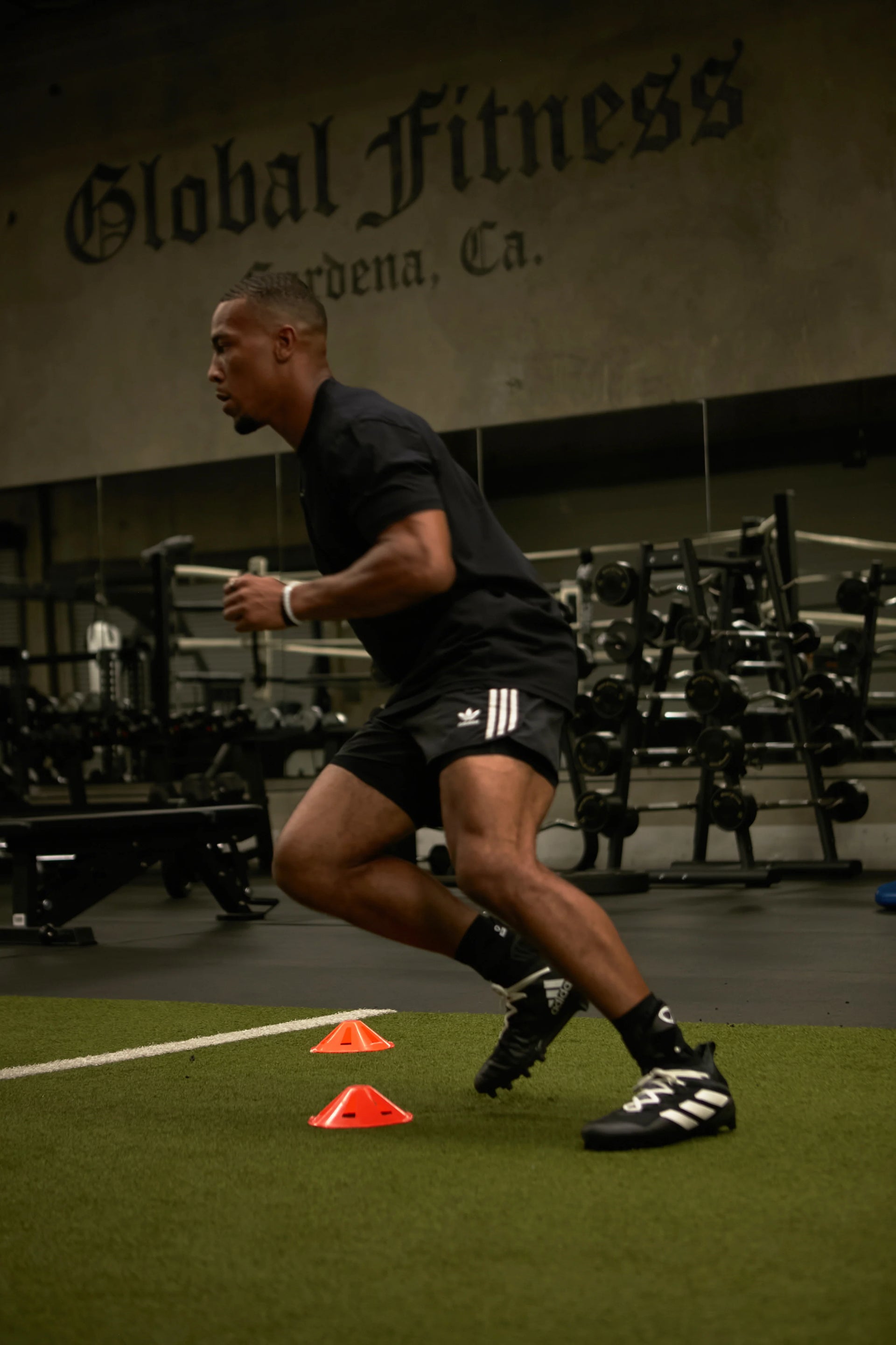 Dynamic protection
In the event your ankle starts to twist or roll, The BetterGuard stabilizes your joint 3x faster than your body.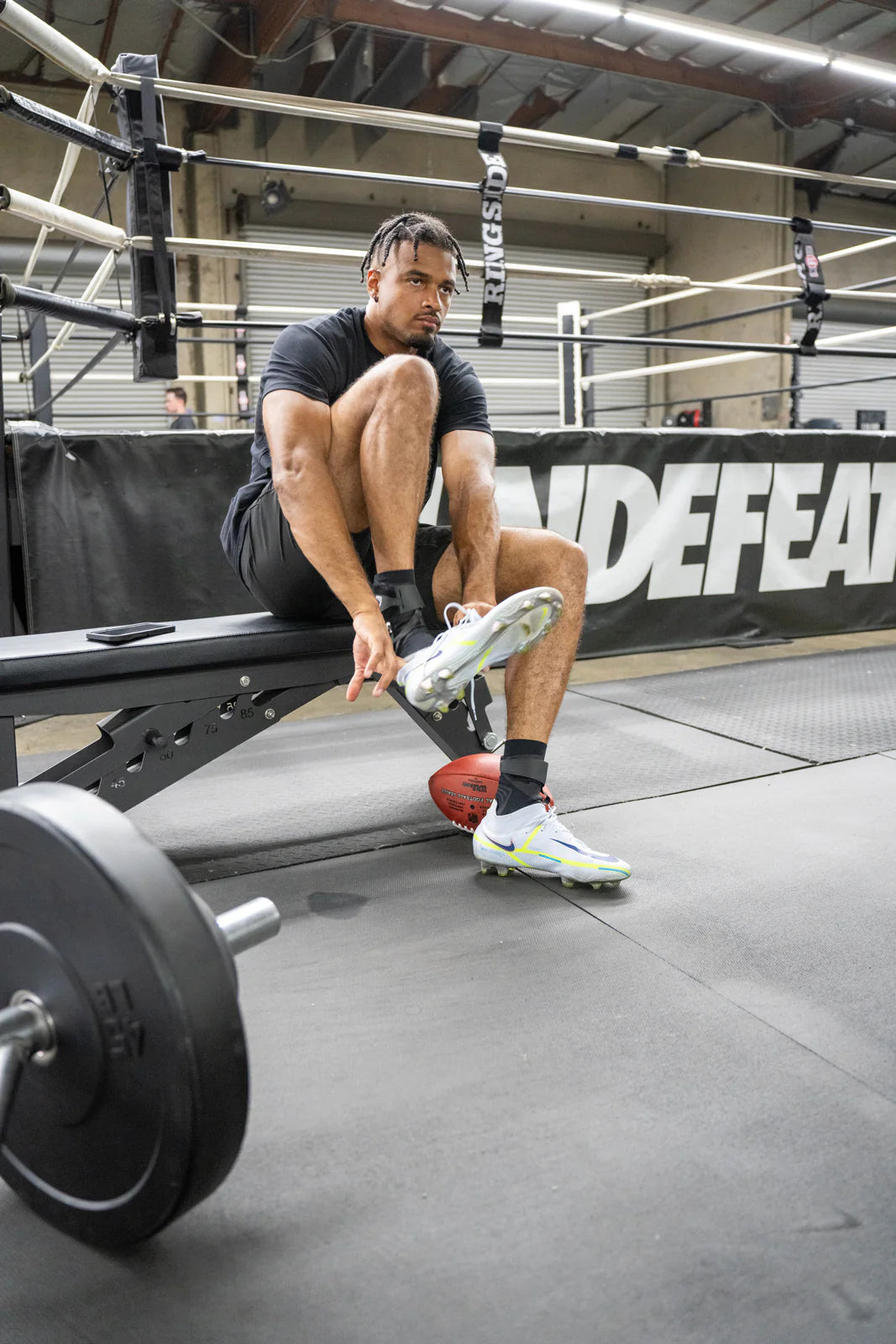 Accelerated recovery
Minor twists and ankle rolls can't slow you down. The BetterGuard ankle brace gives you mobility and support you need to come back better, stronger, and faster than ever before.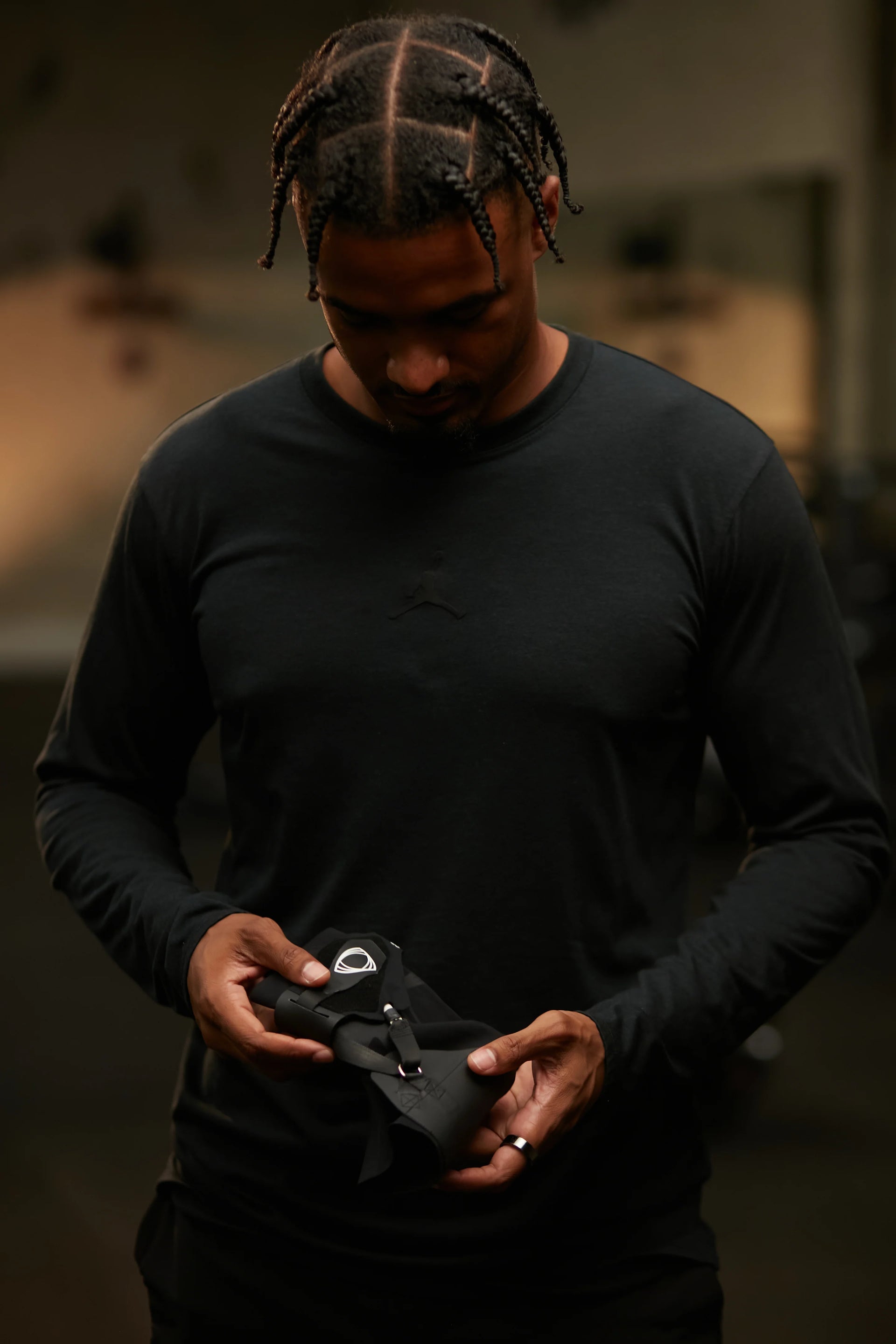 Ultra-slim, ultra-lightweight
Say goodbye to ankle tape and bulky lace-up ankle braces. The BetterGuard's lightweight compression keeps your foot cool and secure on every down.
The perfect fit
Ankle support never felt so good. The BetterGuard slides perfectly inside your football cleats and molds to your movements, giving you the perfect fit.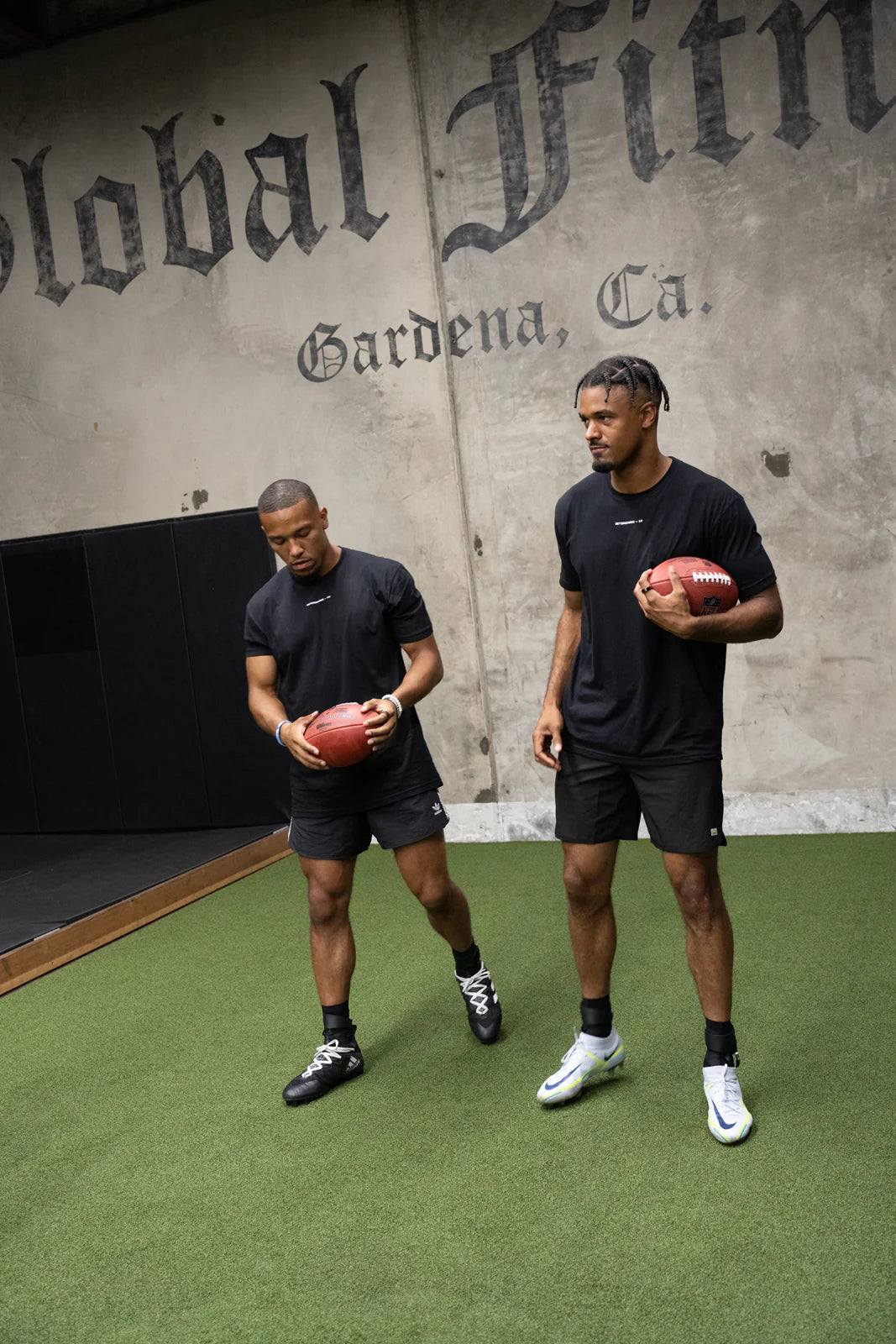 The best use the best
NFL and college athletes trust The BetterGuard to prevent injury and recover faster — and you should too.
Don't let ankle injuries sideline your game
One of the worst football injuries is a sprained ankle. Unfortunately, ankle sprains and muscle strains are also some of the most common football injuries.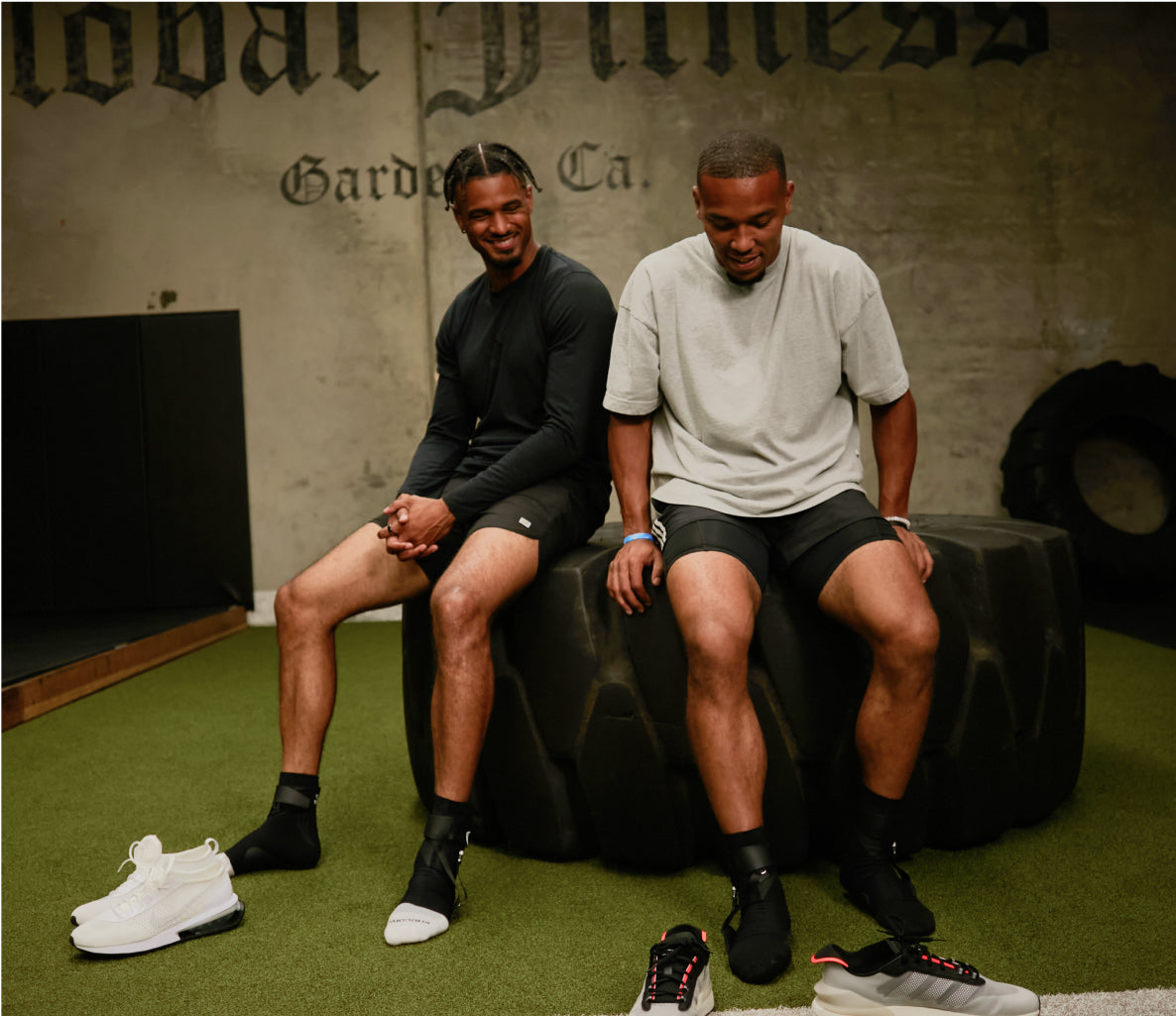 Ankle protection created by science — loved by athletes
Invest in the only ankle brace created by sports medicine scientists to prevent common injuries.
What athletes are saying about the world's best football ankle brace
"I feel like all players should wear The BetterGuard in the NFL, not just in practice but also in games."
— Equanimeous St. Brown, WR, Chicago Bears
"The reason I really like Betterguards' ankle brace is the technology is second to none."
— Amon-Ra St. Brown, WR, Detroit Lions