The BetterGuard - BLACK (presale)
Tax included.
Shipping
calculated at checkout.
The unique ankle bandage that combines active protection and natural freedom of movement.
Intelligent ankle support that combines protection against twisting and natural freedom of movement
Works like a safety harness for your ankle, protection only activates on critical twisting movements
Maximum performance and high comfort thanks to natural freedom of movement
Slim design ensures a very good fit in sports shoes - wears like a second skin
Wearable to return to sport after injury or preventively
The color variant "black" will be available from June 2023. You may order them now and save your The BetterGuards - BLACK.
The safety belt for your ankles
The BetterGuard works like a safety belt for your ankles. With the BG POWER as the heart - an intelligent micro-damper - the bandage offers you exceptional freedom of movement during normal movements. In critical situations, on the other hand, the damper activates itself and stabilizes your ankle extremely effectively - three times faster than your body .
You can put this innovative high-tech bandage on quickly and easily with the customizable fastener and ideally adapt it to your ankle geometry.
The high-quality micro-velcro ensures a long service life of the velcro surface, even after repeated washing. It combines good holding power with good handling for readjusting the closure.
Freedom of movement, performance, comfort combined with safety and stability . The BetterGuard offers a new safety experience for every sport.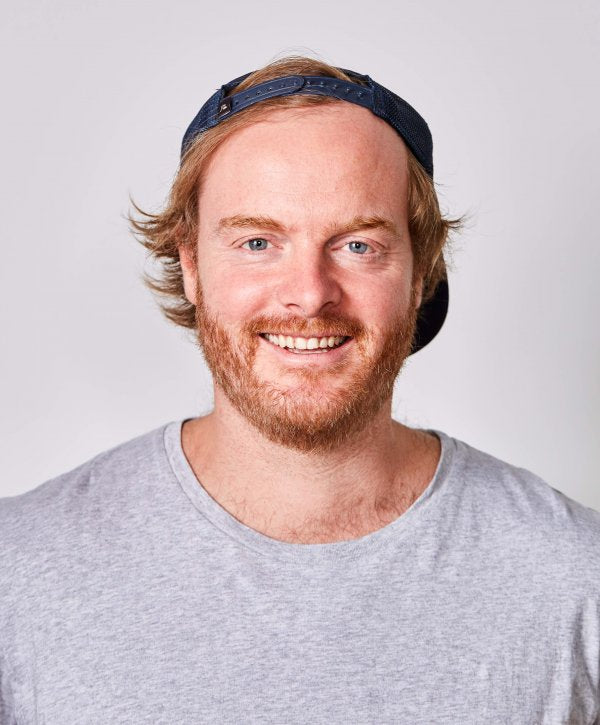 Product story:
Sprains: pain, downtime, a long rehab journey back onto the pitch and then still more secondary injuries. Whether it's with ourselves, friends or sports idols - we've all experienced it in different ways. Too often.

Such injuries prevented our founder and visionary Vinzenz from pursuing a professional sports career. Commercially available bandages either offered him too little protection or restricted him and limited his body, his head and his performance. Reason enough to bring BETTERGUARDS to life and to create a completely new type of injury prevention together with pioneers from science and technology: The BetterGuard – The safety belt for your ankles.

As part of the NBA Launchpad - the NBA's start-up accelerator - the first proprietary ankle bandage was developed in 2022. It has been successfully tested with international research institutions, such as the Charité in Berlin, as well as other institutes and athletes worldwide.

Our goal is to help athletes achieve their best performance. Unhindered by injuries or resulting mental barriers. BETTERGUARDS wants to finally banish ankle injuries from the history books of sport.