Pickleball: No ankle injuries thanks to The BetterGuard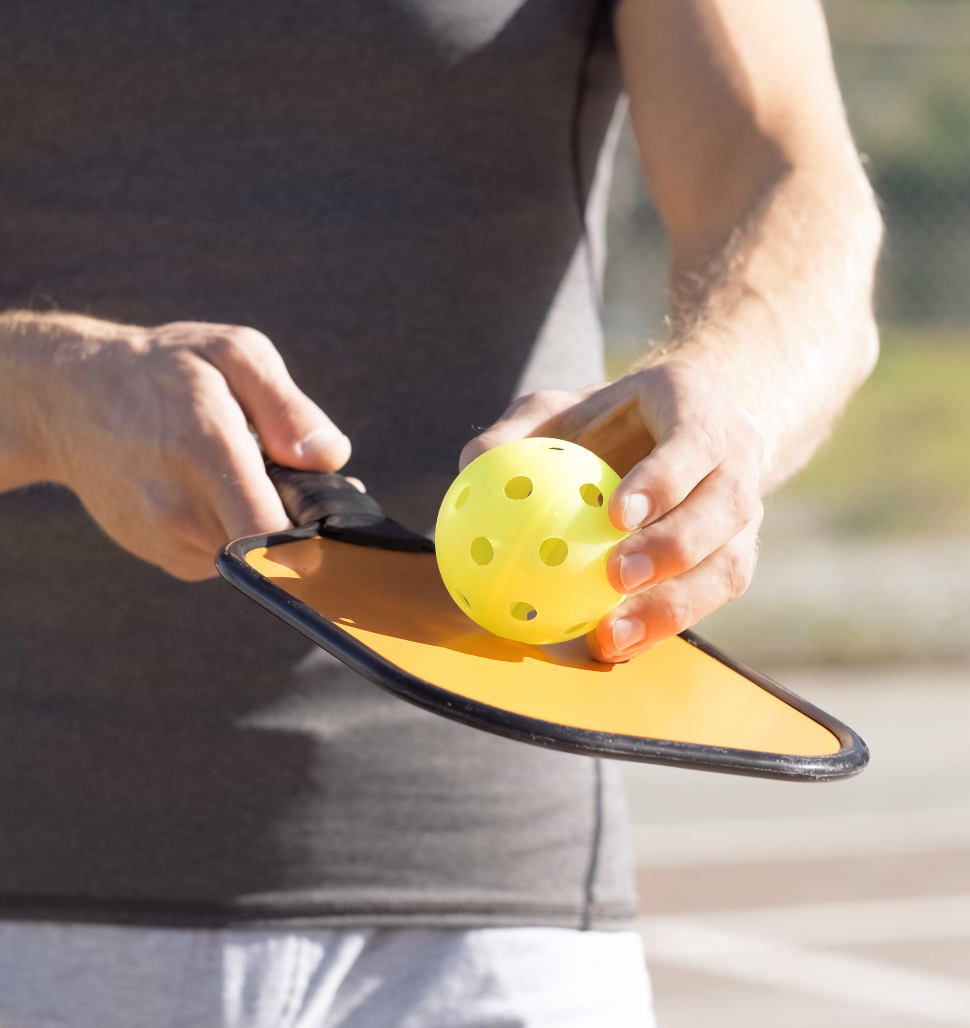 Former tennis world number one Kim Clijsters, football legend Tom Brady and now basketball superstar LeBron James all have a new love: pickleball . In fact, they are so enthusiastic about this new sport that they are already investing heavily in various pickleball teams.
Pickleball comes as a classic racquet game that feels like a mix of tennis, badminton and table tennis . The game is preferably played on badminton courts or similarly large hard courts. However, the network hangs deeper. The racquets are slightly larger than table tennis racquets and the pickle balls fly about a third slower than tennis balls. The similarities to the various sports are nevertheless unmistakable. Even the injury history of tennis, badminton and table tennis is almost 100 percent reflected in Pickleball .
Maximum safety for your ankle when pickleball
Whether it's minor injuries or serious injuries - pickleball as a sport shows almost identical injury patterns as in tennis, table tennis or badminton . In the upper part of the body, the wrist, shoulder and elbow are the most prone to injury. In the lower area, the knee is often affected. According to Missouri Medicine , classic ankle injuries are the most common form of pickleball injury .
Why should you use The BetterGuard in Pickleball?
The BetterGuard...
combines freedom of movement and protection against twisting
acts like a seat belt for your ankle
is only activated for critical twisting movements
offers high comfort and allows maximum performance
helps protect against injuries
prevents injuries
Minimize your risk of injury when pickleball and protect yourself and your body. The BetterGuard is a smart ankle brace that lets you focus on your game without worrying about ankle injuries .
Get to know The BetterGuard now
The BetterGuard
Tax included.
Shipping
calculated at checkout.
The unique ankle bandage that combines active protection and natural freedom of movement.
Charité effectiveness study
BETTERGUARDS actively limits the extent of inversion in the event of a twisted ankle
When landing, there is no negative impact on the knee joint
There is no restriction in freedom of movement with normal movements
Sprains and falls are more common with pickleballs
This is not surprising: Pickleball injuries result from falling or spraining as a result of a sudden pivoting or rotating movement . The ligaments in the foot area in particular are damaged as a result. This doesn't just apply to Pickleball, by the way. Damage to the ankle is generally the number one sport injury.
Depending on the severity of the injury, it can take up to three months for a torn ligament or ankle injury to heal. But sometimes even longer, as was the case, for example, with former handball professional and Bundesliga player Kevin Struck (Füchse Berlin, 1. VfL Potsdam 1990).
That's why Betterguards technology has revolutionized the ankle bandage market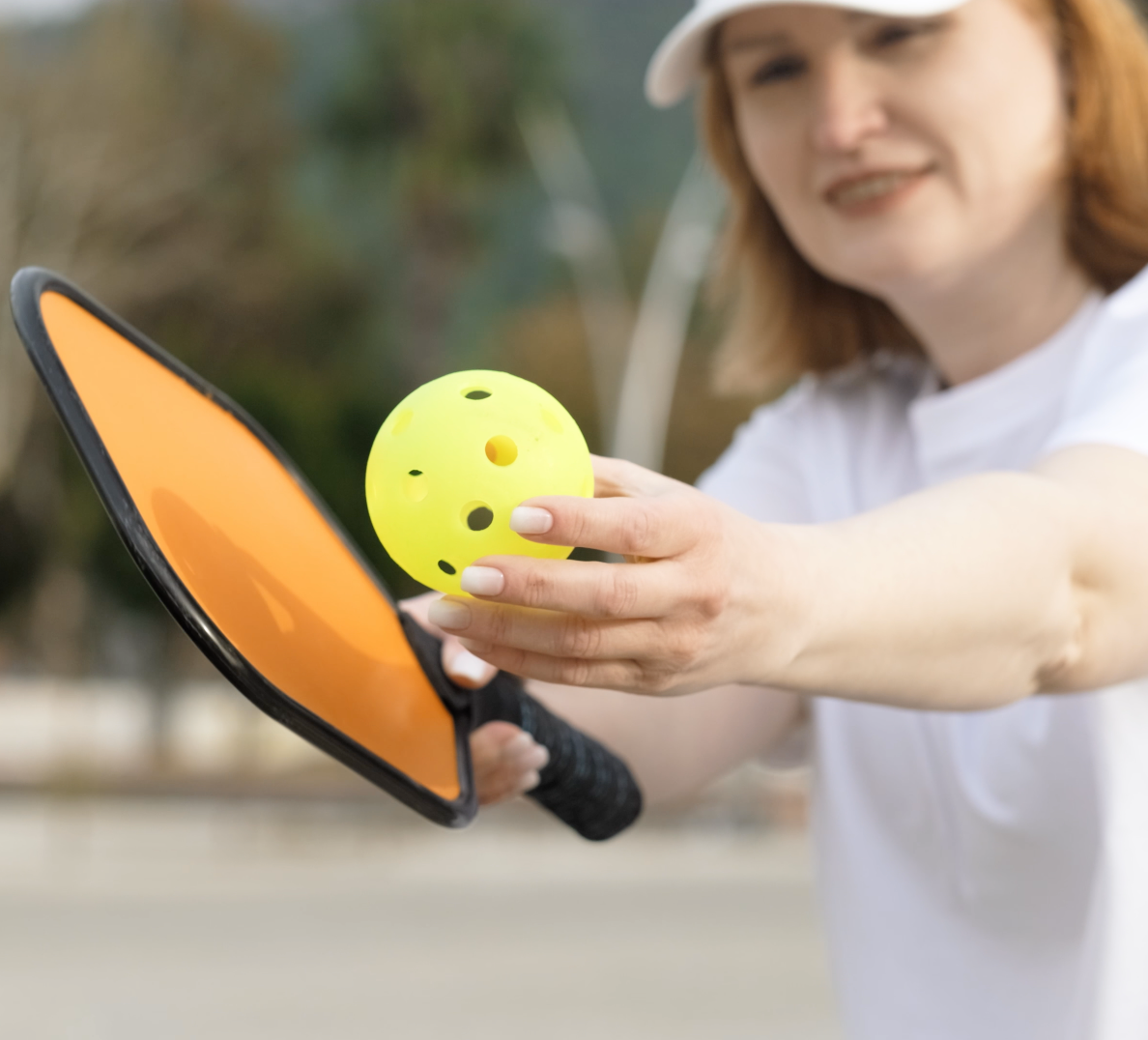 After a long ordeal, Struck was not only able to heal his injury. He was also able to completely overcome the fear of renewed ankle injuries. Our innovative and intelligent ankle bandage The BetterGuard plays a decisive role in this.
This is due to the completely new structure of the sports bandage. Unlike traditional models, this new variant does not remain rigid. Rather, the newly developed bandage for your ankles works like a kind of safety belt. A multi-patented mini-piston is integrated inside the bandage, which precisely cushions and stabilizes in a sprain situation - and at least as well as a stiff orthosis, as the study comparison between conventional and our modern ankle bandage by Willwacher et al. (2023) shows.
In normal game situations, the mechanism is passive and not restrictive. In addition to maximum protection, this also gives you exceptional freedom of movement . No conventional bandage offers you such an effective interaction of functional advantages.
Wearable for returning to the pickleball court or as pre-emptive protection
Especially in a sport like pickleball, where ankle injuries often occur, our highly protective and uniquely comfortable bandage is a feature with real added value. And the best thing about it: You can wear it for preventive protection as well as for effective protection Stabilization when returning to the pitch. You play pickleball in a relaxed manner - because you can minimize injuries or the risk of injuries to the ankle.
This gives you the security you need to reach your full performance potential without fear of a serious ankle injury. You can only do this if you can make quick movements, abrupt changes of direction and changes in speed. It is not for nothing that footwork in pickleball is of great importance for your level of play.